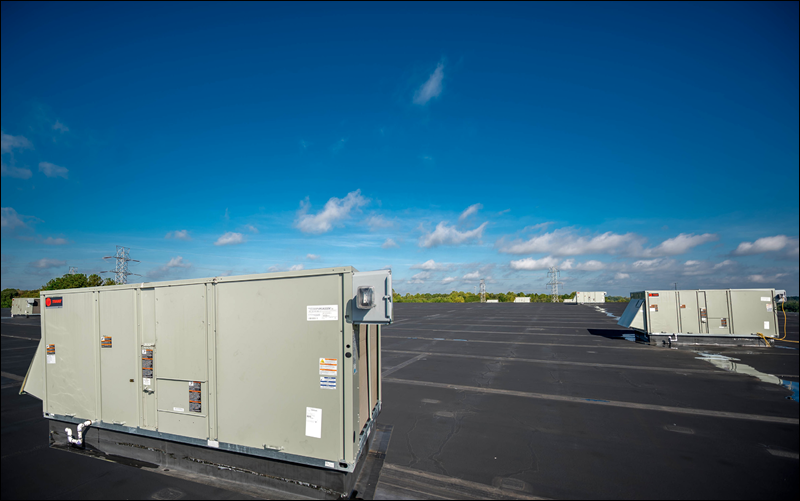 A large industrial manufacturing firm in Gastonia, NC needed air conditioning in one of their distribution warehouses. We provided ten 25 ton Trane Roof Top Units with duct drops to provide space cooling as they needed. The units are tied into the Building Automation System using a Teletrol E-Building System.
All the units were set in place during one weekend on new roof curbs. Work had to be completed above an operational warehouse with material handling equipment running at all times.
All the employees are very happy to have a comfortable space to work.
Date Completed:  May, 2017
Location:  Gastonia, NC
Application:  Commercial Warehouse
Equipment:  Package Roof Top Units; Roof Curbs
Driving Factors:   Working over distribution space with no interruption to customers work
Click here for printable PDF